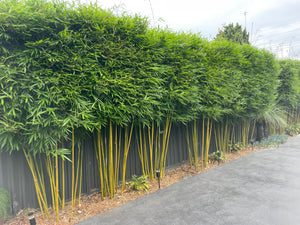 Enhancing Your Outdoor Space
Transform your outdoor space into a peaceful retreat with our best bamboo for screening. The gentle rustling of bamboo leaves in the breeze and the sense of seclusion they offer will transport you to a tranquil paradise. Whether you are unwinding on your patio or enjoying a dip in the pool, our bamboo plants will provide the privacy and beauty you desire.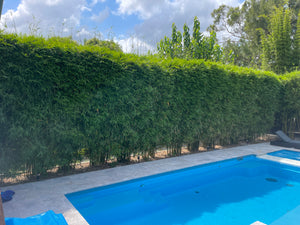 Our Quality and Expertise
At The Bamboo Jungle, we are committed to providing you with the highest quality and the best bamboo for privacy. With years of expertise in bamboo cultivation, we ensure that each plant meets the highest standards of health and vitality. Our dedication to customer satisfaction means you will receive the guidance and support you require to make the best choice for your specific needs.
Browse our extensive collection to discover the best bamboo for screening and privacy. From lumping Bamboo to other top-quality varieties, we offer a range of options to suit your preferences and requirements. Enhance your outdoor space with the beauty and functionality of bamboo from The Bamboo Jungle.
We are OPEN via APPOINTMENT ONLY
Mon - Thursday , 9am - 1pm
Friday, Saturday, and Sunday 9am - 3pm
Please call 0499BAMBOO to view our plants